About Marlene Oak
Marlene Oak is a singer-songwriter who grew up on a small island outside Stockholm. Her music career began after she was spotted busking on the streets of the Swedish capital's Old Town during her teenage years, which led to her first record deal. At the age of just 19, she released her first track "How Long," a collaboration with Swedish artist Andreas Mattsson that was featured on the HBO series Supergirl.
A performer as much as she is a writer, Marlene has connected with audiences at both intimate shows and full-band performances on festival stages. Her energy on stage is contagious and engaging, drawing the crowd into the raw emotion of her music. Marlene's music is deeply inspired by people, places, and the complexities of life itself. Her soulful folk-rock songs reflect a deep emotional connection to her personal experiences and those of others. She has collaborated with a variety of artists, including Jake Bugg, Nicole Atkins, Brendan Benson, and Peter Morén. Over the years, Marlene has amassed over three million streams on Spotify alone, and her music has been embraced by fans around the world. Her live performances have captivated audiences in venues and festivals throughout Sweden and beyond. Marlene finds her greatest creativity in using real instruments to maintain the authentic sound that she grew up listening to. She draws on her personal experiences to write her songs and create music that is honest and relatable.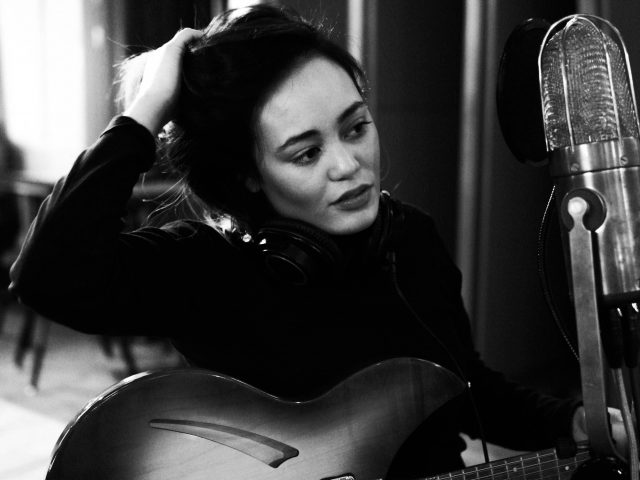 Fresh out of the studio and recently returning from a writing trip in Nashville, Marlene will be releasing the first single from her upcoming full-length project later this year. With each new project, Marlene continues to evolve as an artist, seeking new inspiration and exploring new sounds. She believes that music has the ability to create a little bit of magic and bring beauty into the world, and she hopes to continue sharing her voice and vision with fans for years to come.
Stockholm-Born Singer & Songwriter
"My favorite part about being a music creator is playing live. When you play live, there's something magical happening. Music in itself is magic, and when you stand there and sing your self-written songs, an invisible bond between me and the audience sort of forms. There's some sort of connection that's like nothing else I've ever experienced. It's truly amazing" says Marlene Oak.