Album "Northern Winds"
Inspired by experiences, observations and the journey of finding your own path, Marlene Oak's debut album is a collection of raw and honest songs that were written as an escape from reality but became the perfect way to gain clarity on life.
Recorded at RMV Studio and featuring the singles "Black Roses", "Will I Ever Learn" and "One Way", "Northern Winds" is available now.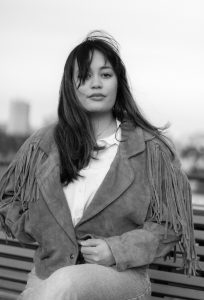 DISCOGRAPHY
– I want to give back what music has given me so if I could do that it would make me very happy.